Today I am so excited to introduce you to Kristin Belter of Simply Bookish Things. She is a true blue bookworm, and her blog has tons of reviews and recommendations (with gifs!). She's from South Africa, which is extra cool. Be sure to share your love in the comments after reading.
I've never read any of the books below, so pick them up at your own discretion (and Kristin's suggestion.) :)
~ ~ ~
Contemporary YA Book Suggestions
1. How to Love by Katie Cotugno
I bought this book on a whim, I'd heard mixed reviews on it some people loved it and some people hated it. I personally LOVED IT, obviously as why would I be recommending this to you otherwise? ;). Anyways this book is just so great and I need to make everyone read it because that's what us bookworms do when we love a book that much, so go READ IT NOW. Pretty please, with a cherry and top.
It's a wonderful story about second chance love and family, you can go see my review over
here
if you're interested in it.
There aren't enough words in the world to describe how amazing this book is, the words in this story are so incredibly beautiful. It's full of beautiful metaphors and so many inspirational life lessons in it that make it a definite must read. BUT beware you may just cry whilst reading this book, and not just normal crying, ugly crying, the kind where you're whole body is shaking with it because although it's really good, it's also seriously gut wrenching.
But don't let this scare you, it has so many other happy moments in it that the pain is so worth it! If you're interested you can check out my review over
here
if you want to know more.
This is one of those books/series that makes you feel disgustingly happy.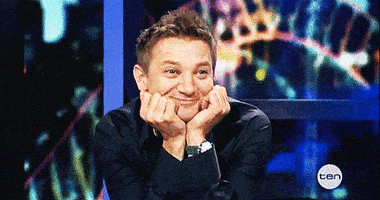 Which is great because we all need to feel happy every single day, if only... once in a while. I loved the romance in this book, it's the kind of romance that is sort of cheesy but in a really good way. The characters are just so cute and wonderful that you just want to be best friends with them. So if you feel like reading a book that is happy and uplifting, this is the one for you!
4. The Summer trilogy by Jenny Han

This series is again one of those books that make you ugly cry, but as always it's worth the pain. This was my first Jenny Han books and it really left a good impression, I don't really have much to say about this series other then the fact that it is a must read (go read it or I may just come after you) and it's always my go-to young adult romance books to recommend to people!
5. All the Katie McGarry books

Katie McGarry is AMAZING. ALL OF HER BOOKS ARE AMAZING, and she has yet to write a bad one. I don't think she's actually capable of writing a bad book at all in fact. Every single one of her books leave you like this:
This is one of those books that are extremely underrated. It's a really eye-opening story about the struggles of being an outcast in highschool and not being popular. This as basically like all of the books that I have mentioned in this list, A MUST READ OR YOU HAVE NOT LIVED kind of book.
7. We Were Liars by E. Lockhart

By the time you finish reading this book you are left in complete and utter shock, you're jaw is left hanging open and your mind is repeating the same phrase over and over again: "What just happened?!" So go ahead and read it, and if anyone asks how it ends, just lie (You see what I did there? ;) THIS BOOK = MINDBLOWN
8. My Life Next Door by Huntley Fitzpatrick
Again another book that has a really sweet and warm fuzzy side to it but then it hits you with a plot twist and drama, and it'sjustsogood that you need to read it right this second. The characters and the romance just give you all those feels that either make you cry or make you fangirl!
9. Fangirl by Rainbow Rowell

First of all this book is so relatable. Second, it's adorable. It's about a girl who is a fangirl, like most of us bookworms out there. It's got probably the most cutest and most adorable romance in the history of romances. Levi is mine guys. MINE. just saying...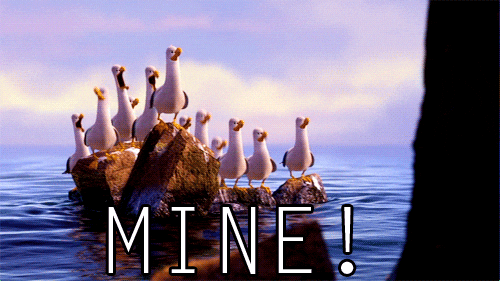 10. Paper Towns by John Green

John Green writes amazing books, he's the author who wrote the The Fault In Our Stars - which made me cry my heart out - but Paper Towns is another one of his books and most people either love it or hate it, I think it's just really how you interpret the book personally. I personally loved it and as ususal with every other John Green book that I've read, I am recommending it, BECAUSE IT'S JUST THAT GOOD.
What contemporary YA books do you recommend? Have you read any of these books mentioned?
Here's where you can find Kristin:
Blog ~ Simply Bookish Things
Twitter
Facebook
Instagram
Be sure to share your favorite YA books in the comments!